Life on Cloud Eight - The Book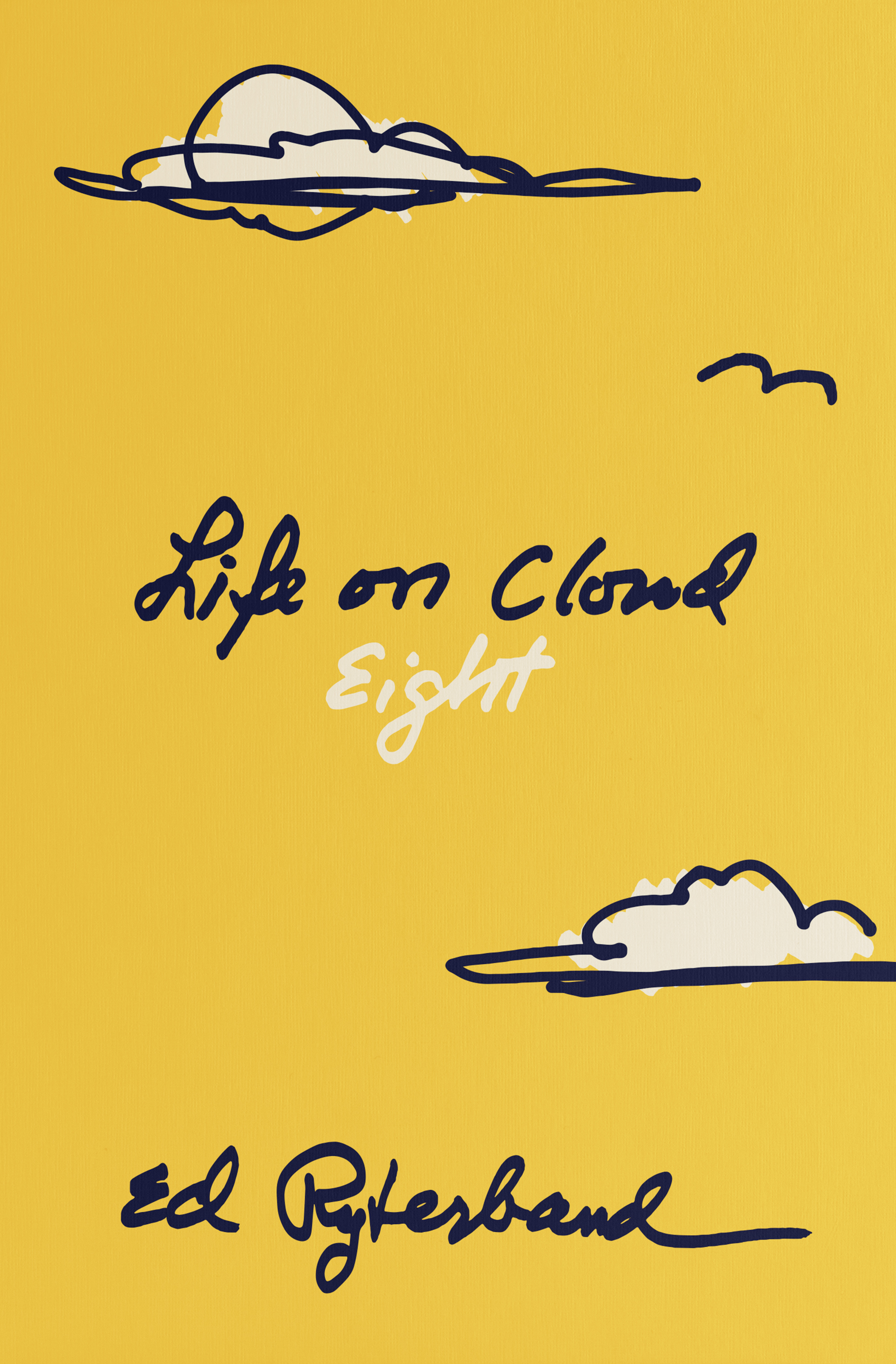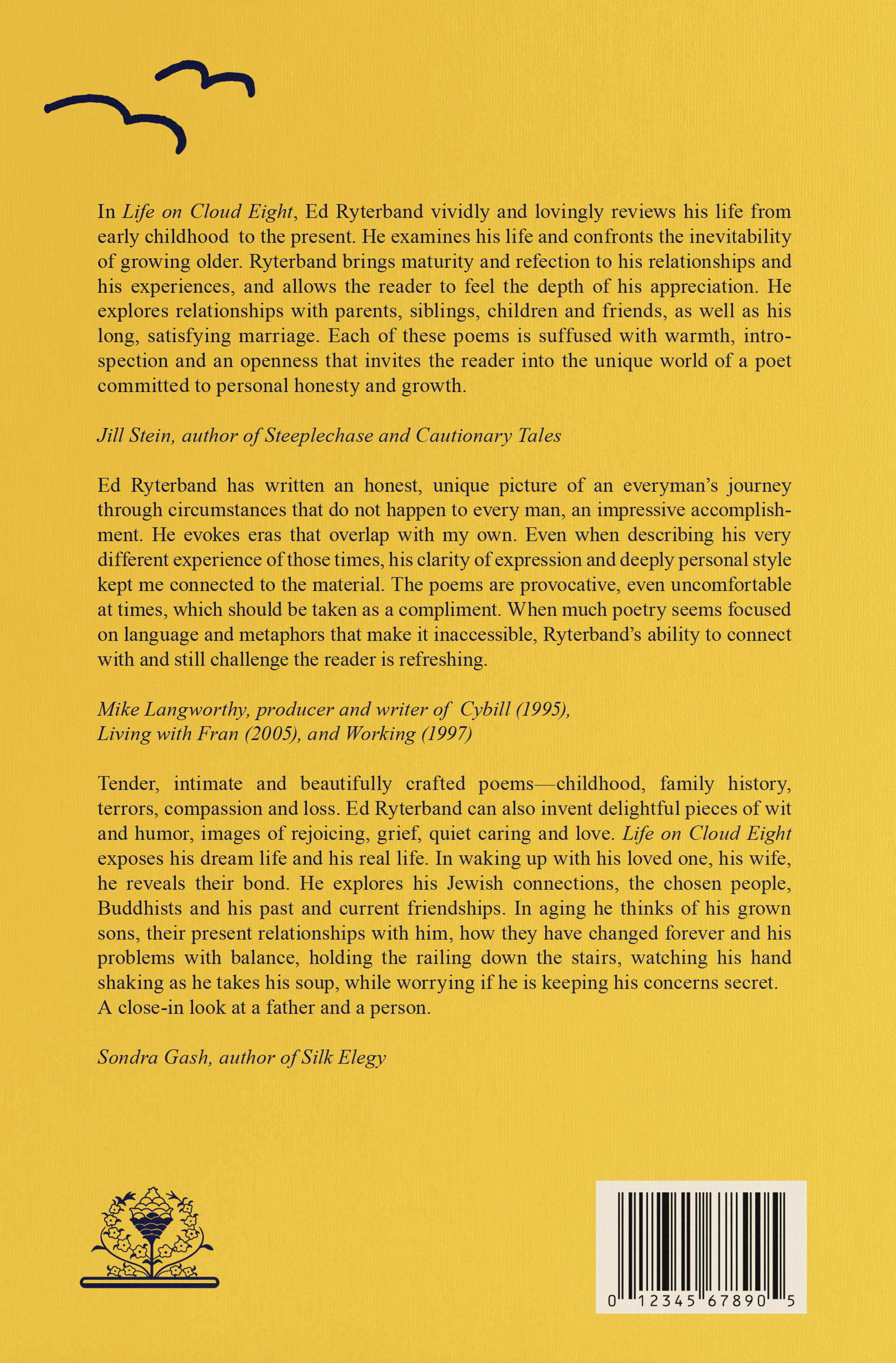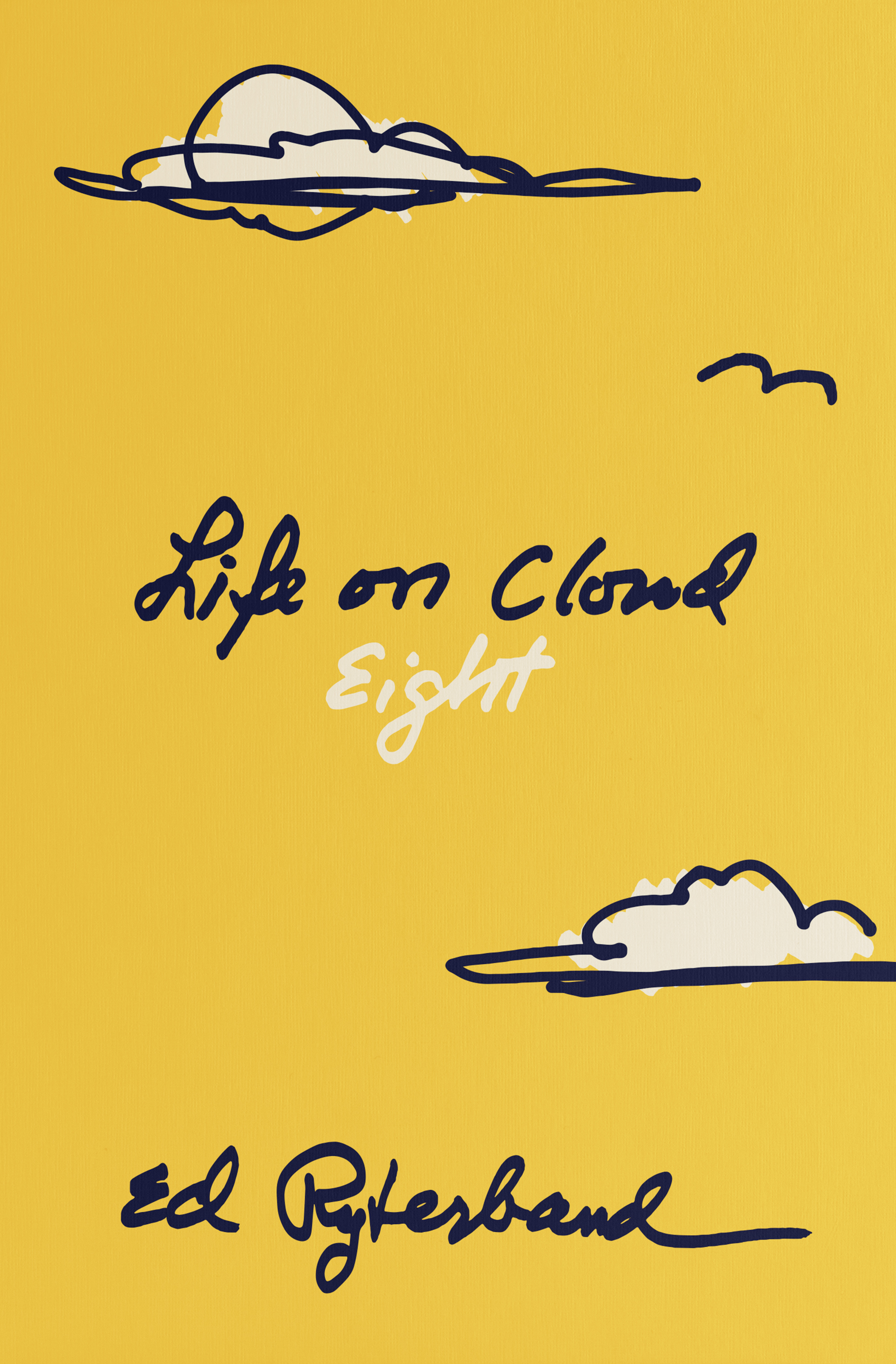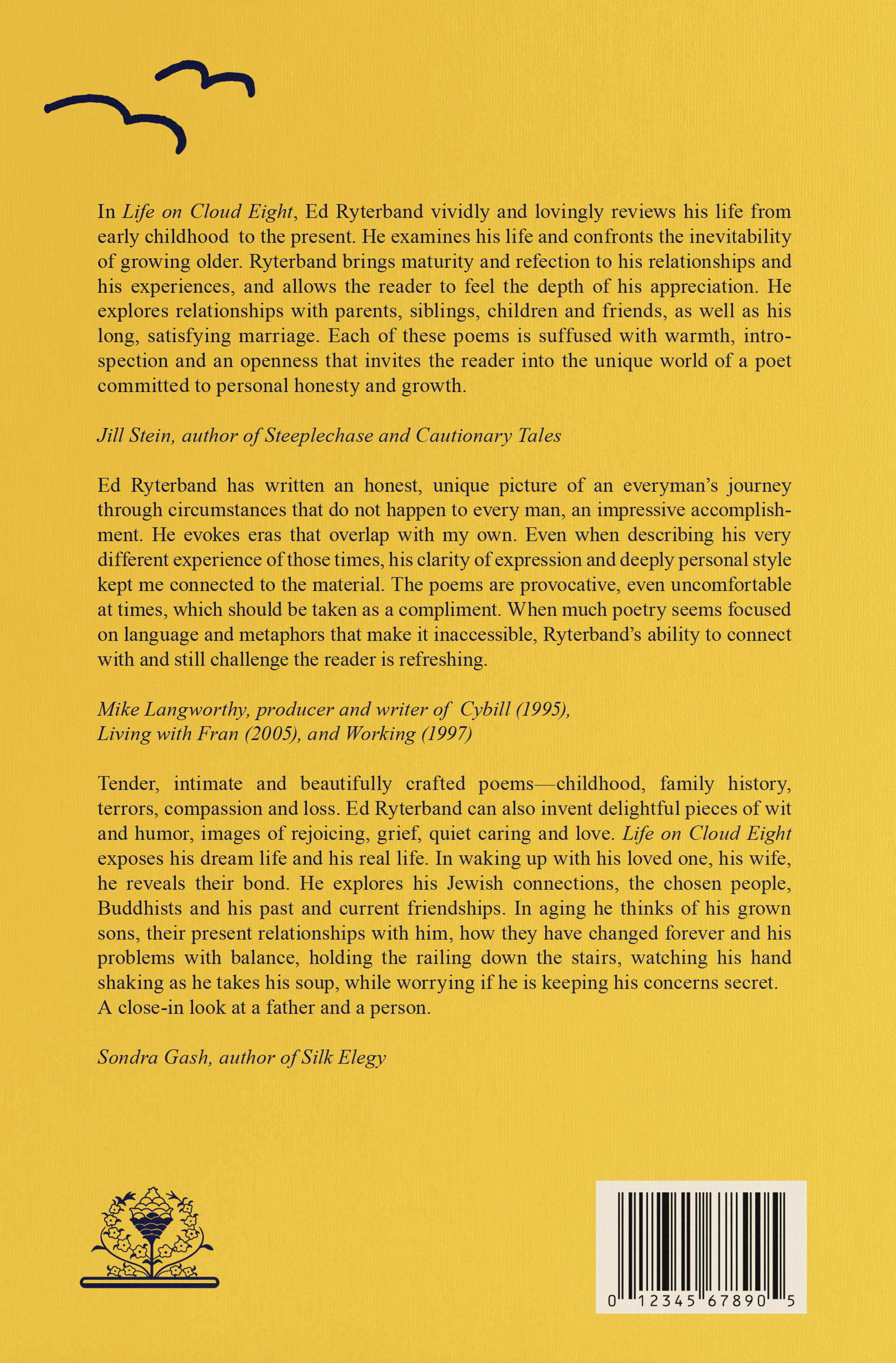 Life on Cloud Eight - The Book
110p
A memoir in poems, this book reflects on my life, beginning as the child of immigrants in New York City in the 1940s. It explores the dreams that motivated me, the connections that nourished me, and the departures of loved ones that helped me grow. It also examines the religious and political forces at work in my life, and ultimately the most important force of all, my own aging. I'm now 77 years old.
All proceeds from the sale of this book will go to one of the following organizations: Doctors Without Borders or Planned Parenthood. Upon checkout, you'll be asked to make your selection.
Some Reviews
In Life on Cloud Eight, Ed Ryterband vividly and lovingly reviews his life from early childhood through to the present. He examines his life and confronts the inevitability of growing older. Ryterband brings maturity and refection to his relationships and his experiences, and allows the reader to feel the depth of his appreciation. He explores relationships with parents, siblings, children and friends, as well as his long, satisfying marriage. Each of these poems is suffused with warmth, introspection and an openness that invites the reader into the unique world of a poet committed to personal honesty and growth.
—Jill Stein, author of Steeplechase and Cautionary Tales
Ed Ryterband has written an honest, unique picture of an everyman's journey through circumstances that do not happen to every man, an impressive accomplishment by any number of measures. He evokes eras that overlap with my own. Even when describing his very different experience of those times, his clarity of expression and deeply personal style kept me connected to the material. The poems are provocative, even uncomfortable at times, which should be taken as a compliment. When much poetry seems focused on language and metaphors that make it inaccessible, Ryterband's ability to connect with and still challenge the reader is refreshing.
—Mike Langworthy, producer and writer of Cybill(1995), Living with Fran(2005) and Working(1997)